1. Containers in Various Sizes
Containers manufactured in various sizes according to customer specifications.
2. Onshore & Offshore Basket / Cargo Basket / 6 Meter Long Basket
Our offshore & onshore baskets are supplied with Third Party Certification & NDT. All units are Load Tested & issued with Manufactured Date Record (MDR) for traceability.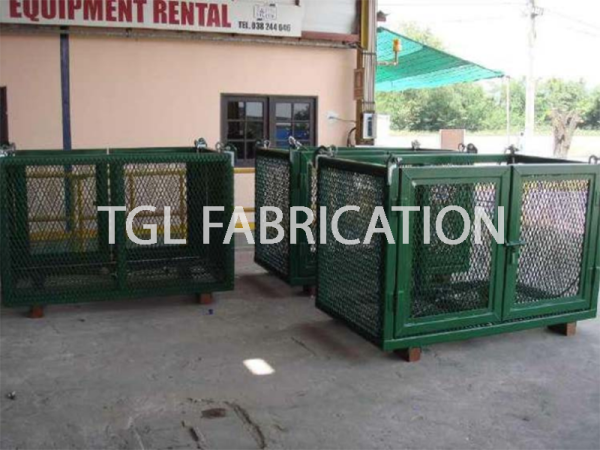 Baskets are manufactured in different sizes.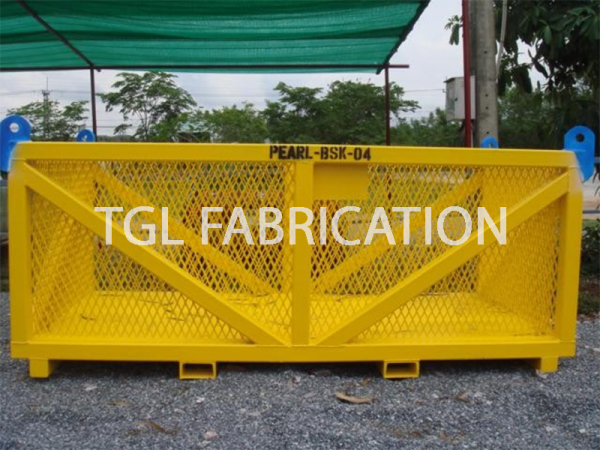 Solid Walled Cargo Baskets in various sizes.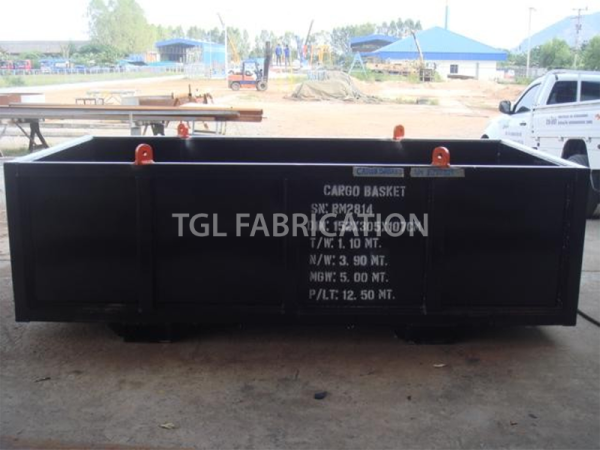 Six meters long baskets was manufactured complete with sets of slings and certifications.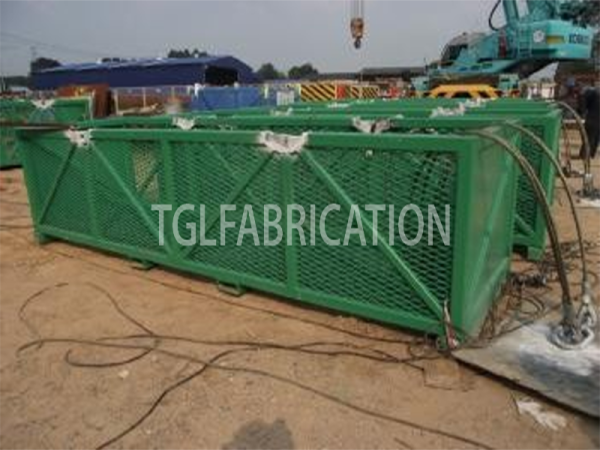 3. Chiksans
Chiksans for rental in the following combinations:
3″ Pipe sch 80 x 10′ Long Fit-up and welded X 10 Lengths.
3″ Pipe sch 80 x5′ Long Fit-up and welded X 8 Lengths.
3″ Pipe sch 80 x 3′ Long Fit-up and welded X 3 Lengths.
3"Elbow 90 Degree Fit-up and welded X 12 pcs.
3″ C/w 4 x 1-1/2″ NPT female taps x 2′ Long Fit up & welded X 1 pc.
3″ 206 (F x M x M) TEE Fit-up and welded X 1 pc.
2″ 1502 F x 3″ 206 M Fit up and welded X 1 pc.
Note:
All the above come complete with RT/MPI/MDR booklet & Hydro test certifications & are all H2S rated.


4. Pallet Racks
We manufacture Pallet Racks for our Valued Clients Offshore & Onshore.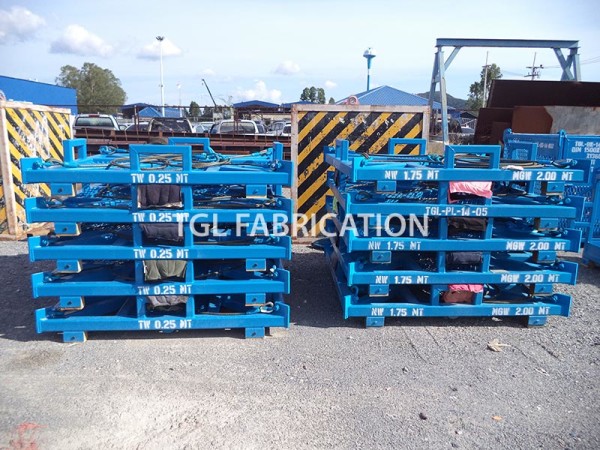 5. Tote Tanks (Storage Tank, Diesel Tank)
3,000 Liters Stainless Steel Tote Tanks complete with Load Test Certificate, 4 legged slings & shackles plus complete Manufactured Data Record (MDR) Book for each individual tank.
These are Stainless Steel Tote Tanks specially designed and built to Chevron Standards for toughness & durability, inside we have a filter fitted to the outlet & baffle to avoid too much movement of the interior liquid. Outlet tap is sunk into the tank to avoid unwanted collision with other equipment. Triple site glass to always maintain visual levels. These tanks come with complete MDR, Slings & Shackles and Load Test Certification.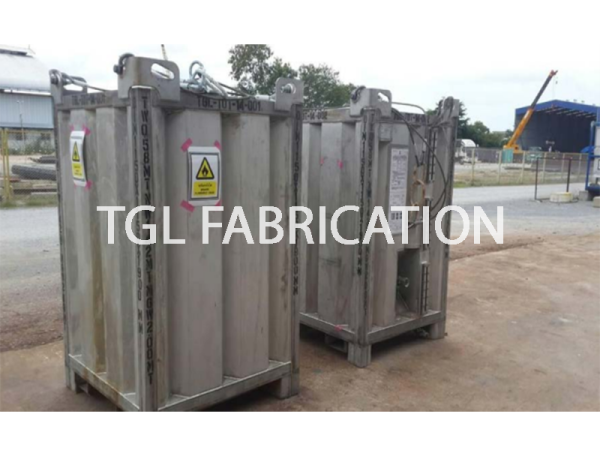 6. Air Compressor (Rig Safe)
Model: Denyo
390 CFM
c/w Crash Frame
Complete with 4 legged Wire Rope Sling & Shackle c/w Certificates.
Proof Load Test Certificates.